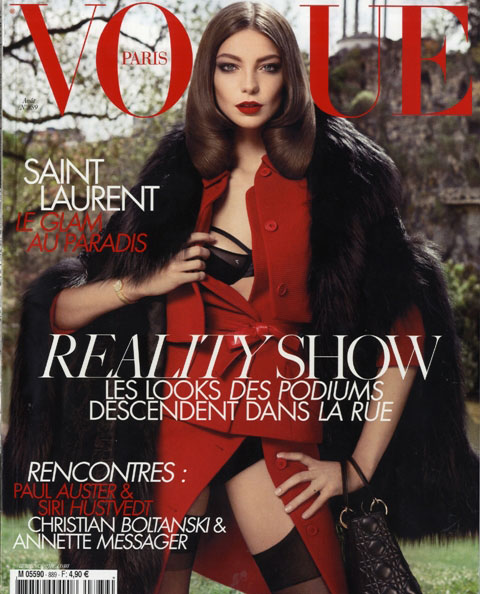 Oh, how i love Daria! Though she's nearly unrecongnizable here,
French Vogue
always knows how to spice things up and keep us on our toes, unlike their American counterpart with their - dare i say it? - boring August cover. I mean, they've got KATE MOSS to put on the front page and they still manage to put me to sleep!! Moving along ever so swiftly, I've been patiently waiting for the June/July issue of to come out here in Montreal, and they're already ready for August! It truly makes me so happy when models grace covers of fashion magazines. This is a double-whammy however: my fave mag and [one of] my fave models. Scrumptious!!
ps talking about Du Juan for David Yurman, i've learned that she
joins
Kate Moss and doesn't
replace
her!
[images via models.com and nymag]