Lily Donaldson has been the face of MaxMara for the past few seasons, but seems like she's been replaced by Snejana Onopka and Hye park. They look good, except that i can't stop thinking about the fact that Snejana has no neck. It's especially flagrant when she's walking the runway. I really didn't mean for this post to turn into a Snejana hate-fest, but i just don't really like the cut of her jib. In fact, the only thing i've ever liked her in was in
this AMAZINGLY ICONIC Paris vogue spread.
Anyway, I've yet to see Lily in an ad campaign for this Fall season. Where she at?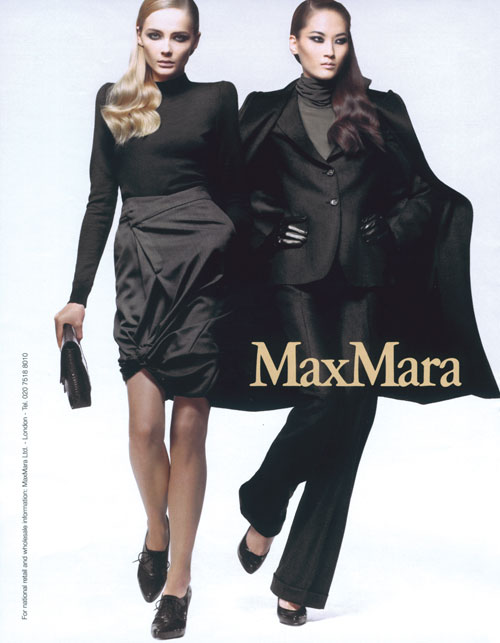 Update: my bad, i forgot about Lily's Gucci Hysteria campaign!
[image via models.com]