Here were my favorites of night, in no specific order:
How predictable that i would choose
Kate
, but honestly, lady never disappoints. She looks stunning. And her smokey cat-eye really complements her goddess outfit. She never lets me down! (she's wearing Marc Jacobs with a turban by Stephen Jones. Are the pumps YSL or are they also by Marc??)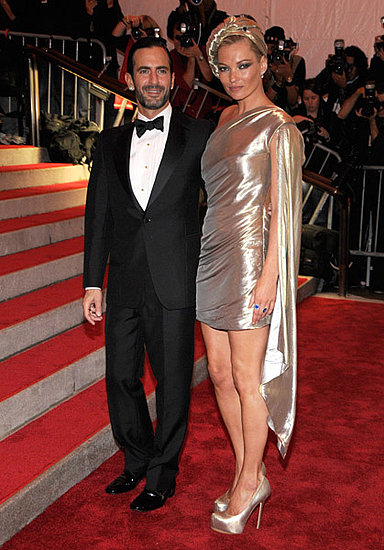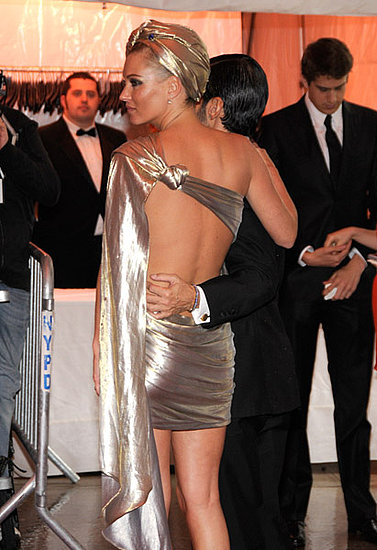 You know, i've really got to hand it to
Anna
. She always looks impeccably polished and i thought this dress did her many-a-favors by really complementing her figure and being totally age-appropriate. I thought this dress looked fantastic on her. How can you go wrong with Chanel haute couture, right?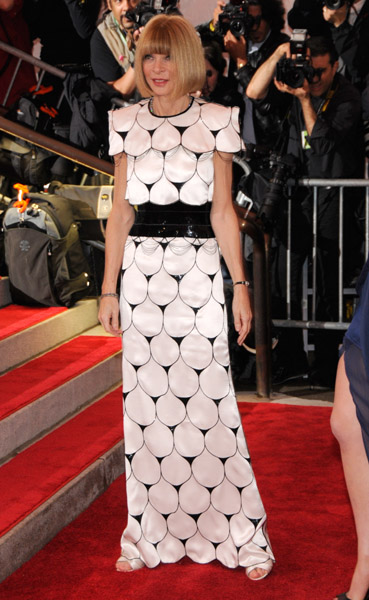 I hate to say it cause i'm not a fan, but
Miranda Kerr
's fashion choice was so glamorous and right on point with the fringe and cut-out. Only a model could pull this off. Hate the shoes though, would have definitely gone with something else. This dress needs something more delicate... If not another black style, maybe something nude? Jil Sander dress. Sigh.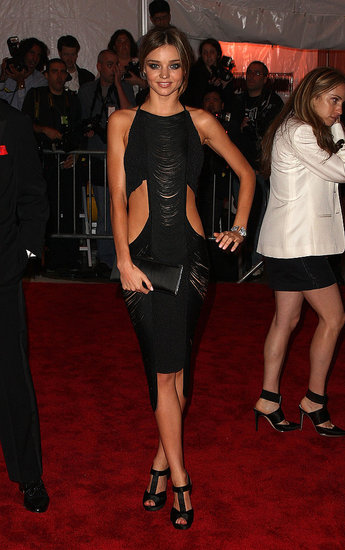 For some strange reason, i really really really loved
Stella McCartney
's outfit. I thought it was so chic. I haven't yet read any reviews, but i'm certain she'll get slammed for it. I can't put my finger on why, but just to reiterate: i loved it! You can take a guess at who she's wearing.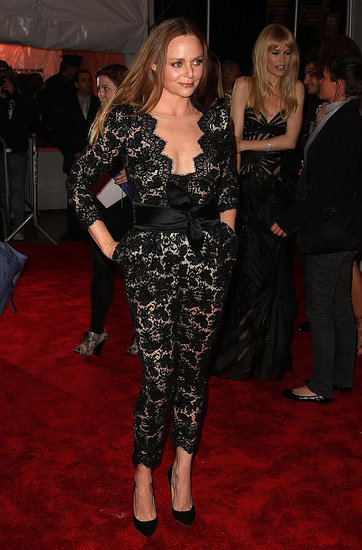 I've got to hand it to
Kate Bosworth
, girl's got some serious style. It also helps that her beauty is beyond words. She looked amazing in this Stella McCartney. Now if only she could be in a movie sometime?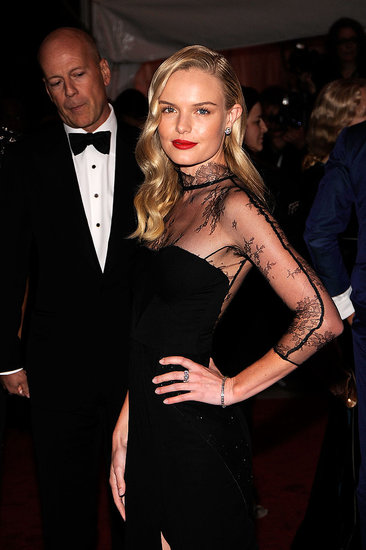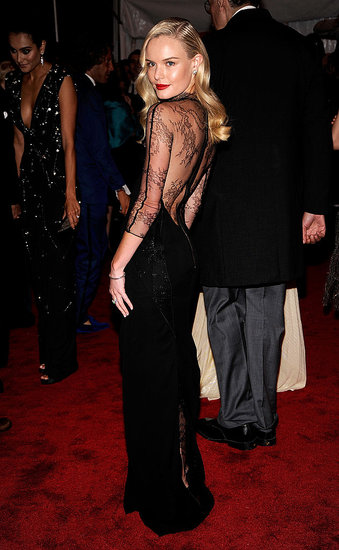 Ok this is soooo not my style and usually i would not condone this type of attire, but strangely enough,
Chanel Iman
really stood out for me in her Zac Posen leopard print. I thought she really shined.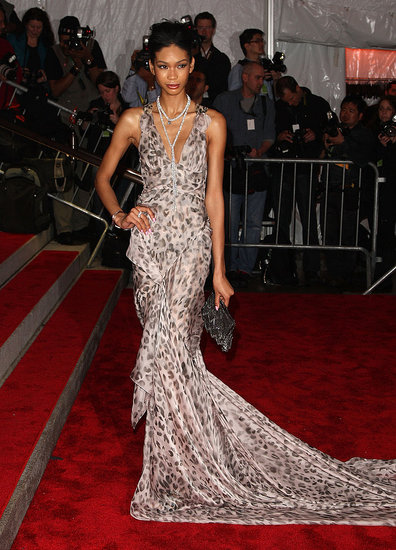 Ashley Olsen
was other-worldly and never ceases to amaze me with her ever evolving style. Amazing! She's wearing - you guessed it - The Row.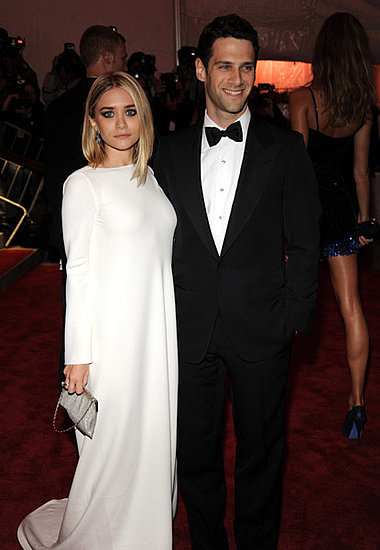 Brownie points to Mary-Kate, who's flawless complexion garners a mention. Her skin's been looking rather dewy recently and i'm dying to know what she's been eating or putting on her face!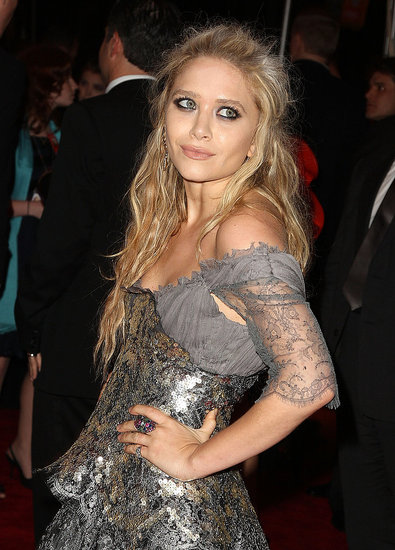 Kirsten Dunst
's look made me gasp. I love love love her gown (Chanel) and her red carpet choices are always quirky, fun and full of personality.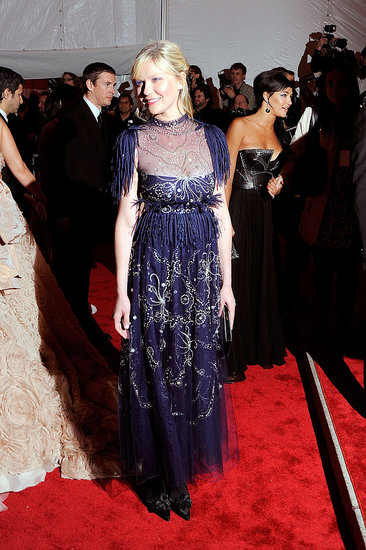 I'm not usually a huge fan of patterns, but Liya Kebede looks so amazing here. I love that it appears she put some thought into what she's wearing all the while looking charmingly effortless! She looks so cool in her Derek Lam. I love her unfussy hair, her dark lips and her giant earrings.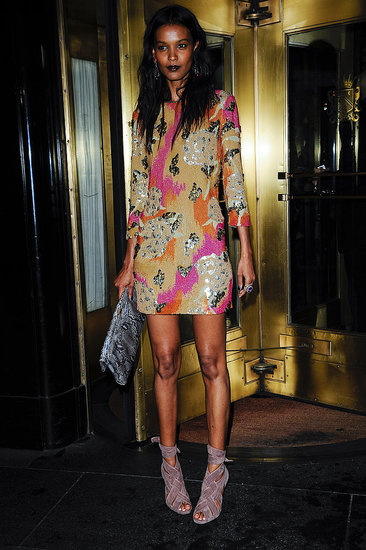 I'm gonna go ahead and throw
Daria
into the mix, because she just looks so effortlessly cool, gorgeous and rock 'n roll. I believe her dress is Balmain.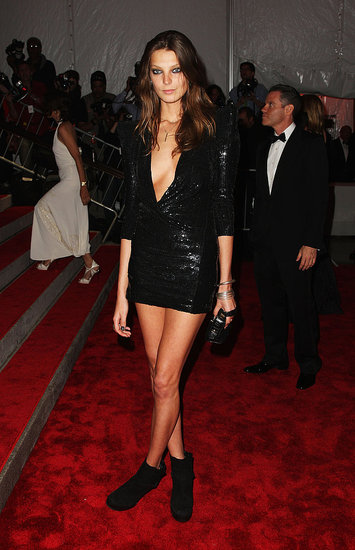 These are the ladies who stood out of the pack for me. Special mention to: Madonna for being herself, Agyness Deyn for not being herself and to Anne Hathaway (i'm surprising myself here) who pushed her boundaries on this night. Although i can't stand the thought that was styled by Rachel Zoe...
[images via the cut and fashionologie]